An AMAZING Bargain for You Today!
We live in amazing times. The most hopeful of times.
Problem is, you're not hearing about it.
You and your loved ones deserve to be on the inside, though. For the sake of your health and life, you need to be.
Three quick facts you need to know first to understand:
Nearly 1/2 of everyone alive today in the developed world will be diagnosed with cancer at some point.
33,000 people will find out they have cancer today.
Cancer will kill nearly 8 million people this year. That's over 20,000 today. That's over 900 in the past hour.
So if you're scared of getting cancer -- or you're scared of beating cancer if you have it, or ever get it -- that's understandable.
Because those 3 facts don't sound so amazing...
Here's the really good news you need to know now, however:
There are many highly effective new discoveries happening routinely now so you and your loved ones can avoid cancer.
There are many powerful ways being revealed routinely now so you can beat cancer if you or a loved one has it, or ever gets it.
The one challenge is, you are not being told about almost any of this.
The details on why these very powerful preventions and solutions are being kept from you gets complicated, but it's easy to understand the big reason:
It is not in certain very powerful institutions' interests for you to know about any of this.
However, we don't care one bit about pleasing those institutions.
We're here to help you -- to remove that challenge for you and make sure you avoid and beat cancer by taking you on the inside -- so...
Get the Truth You Deserve Now from Your "Heroes Against Cancer"
"Heroes Against Cancer" is our highly acclaimed monthly newsletter that is not tied to any "special interest" out there and is instead 100% dedicated to giving YOU the facts you need to know.
It clears through the clutter to give YOU the clearest, most concise "insider knowledge" on:
The latest and greatest advances to avoid and beat all kinds of cancer (breast cancer, prostate cancer, lung cancer, skin cancer, colon cancer, etc.)
Cutting-edge insights on the most effective natural solutions to fight cancer… from the "super foods," herbs and supplements that really work to powerful but little-known techniques from around the world
Exclusive interviews with the world's top cancer and other health & wellness experts revealing little-known tips and techniques to protect you and your loved ones from cancer, help you beat it if you have it or ever get it, and improve the quality of your life in the process!
Powerful personal stories from brave people across the globe who are using these solutions to beat cancer (even though in so many cases they were told it was "terminal"!)
And even easy and delicious "super health" recipes you and your family are going to love!
And much, much more, all presented to you in a clear and concise way you don't need to be a scientist to understand (though if you are a scientist, you'll love it too : ) )
And NO WORRIES At All, We've Got You Covered...
Our mission here at The Truth About Cancer is to eradicate cancer…
It can be far better prevented than it currently is. It can be far, far better defeated too for anyone who has it, or gets it.
We are committed to making those facts a reality for you personally, and for the world.
And because the "Heroes Against Cancer" newsletter provides you the most cutting-edge and important insights you can really use that you won't find elsewhere, it is at the very core of our mission.
So… while others have no problem charging you $29, $39, even $49 per month for their health newsletters (that are sometimes good, often not-so-good)…
I kindly INSIST on making sure you and your loved ones get this life-saving information you aren't hearing about elsewhere.
So right now I'm going to give you your members-only, easy-access digital subscription to the monthly "Heroes Against Cancer" newsletter for…
Just $5.
That's right. Just five bucks a month.
That's less than the cost of a single lunch out. (Less than the cost of a single food or even drink item on many menus!)
We calculated the newsletter creation and labor costs to give this essential info to you as low as we can go for this special offer today, and that's just $5 :-)
(And when there's anything left on our end beyond the production and labor to create the newsletter from your $5, it goes to a charity fund, by the way. This charity fund goes to the worthy scientists, doctors and organizations fighting the good fight on the front lines against cancer.)
I'm sure you already "get" this is a particularly important opportunity for you and your loved ones.
And you get this is a really great deal today.
Believe me, though, when you discover all the essential info on how to best avoid and beat cancer in your very first issue… you'll see this is an AMAZING opportunity!
(And I can even go one better… If you want to cover an entire year's subscription to "Heroes Against Cancer" at once, I'll give that to you for just $49 total! That's 12 issues for the price of 10 : ) )
SUPER SPECIAL! Order today for just $5 per month, or $49 to cover your entire year's subscription, and you'll also receive the new PRINT EDITION of the Heroes Against Cancer newsletter delivered to your mailbox each month for a full year at no additional cost!
(This print edition super-special is only valid for those with mailboxes in the USA; at this time we cannot ship the print edition outside the USA, however the digital edition is still available to non-USA customers. Print newsletters will be mailed monthly starting in January 2017.)
The print edition will normally cost $9.99 / month or $99 for the full year, but for a limited time only, USA residents will receive BOTH the print and digital edition for just $5 per month or $49 for the full year!
(Please note that after your first full 12-month subscription at this very special rate, the print/digital subscription price will go back to the regular $9.99/monthly or $99/yearly price.)
So click below to get this incredible offer right now...
I prefer the "Heroes Against Cancer" Newsletter for $5/month.
And welcome to the amazing times we're actually living in, welcome to the "Heroes Against Cancer" newsletter community!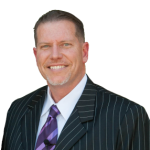 Ty Bollinger
Founder, The Truth About Cancer
P.S. I just know you're going to love and appreciate all the powerful and indeed even life-saving insights in each monthly issue of your "Heroes Against Cancer" newsletter... and when you order you'll get instant digital access to the latest edition for immediate proof!
Plus when you order today you'll get it all for just $5 per month (or save even more with our $49 per year special... that's 12 issues for the price of 10 today!)
But YES, just in case you're not satisfied, we make it easy for you to cancel your subscription at any time, with no questions asked. ;-)
Yes, Give Me Access to This Important Insider Info Now For Just $49/yr
I prefer the "Heroes Against Cancer" Newsletter for $5/month.